Better Than Streaming & Blu-rays: Discover Kaleidescape Movie Players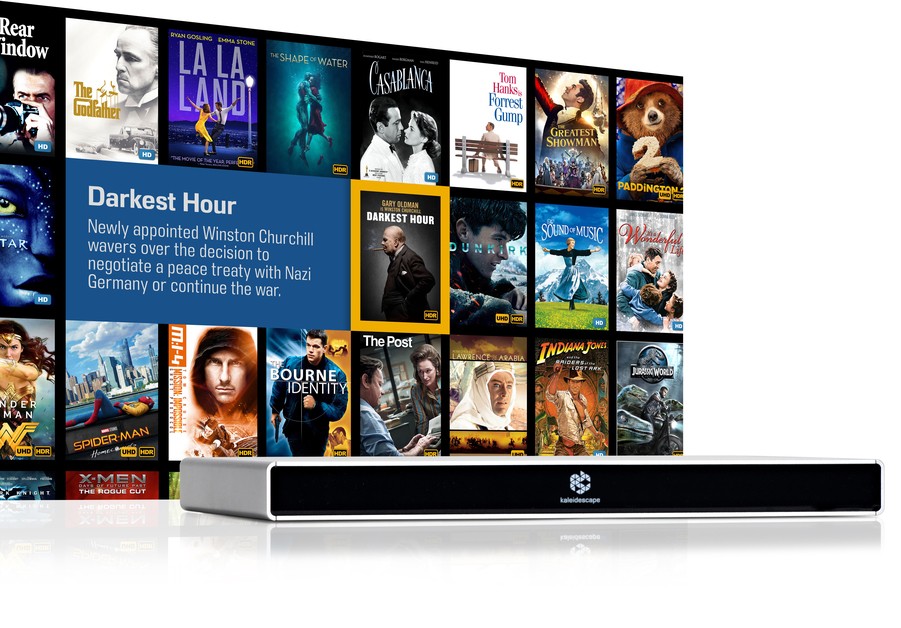 All the Convenience of Streaming & The Ownership of Blu-ray DVDs 
Everything has its pros and cons. When people switched to streaming services like Netflix and Hulu, convenience was a clear advantage. We no longer need to drive to the video rental store or purchase a DVD to watch a movie. Nor do we need to wait until a show is playing live on TV. It's all right there, ready to watch at any time. 
But streaming has its drawbacks, too. For one thing, your favorite movie could be available on Netflix one day, then gone the next. And if your home network can't handle the bandwidth necessary for HD or 4K content, you might experience frozen screens or buffering. 
Luckily, there's an even better solution to watching and streaming video content at home. Kaleidescape movie players let you purchase and store films without the quality ever suffering, and you can stream your movies in any room of the house. 
Intrigued? Read on to learn more about Kaleidescape and how it will transform your home entertainment in the Orchard Park or Clarence, NY area. 
SEE ALSO: Why Your Home Theater Installation Needs Immersive Surround Sound
What Is Kaleidescape? 
If you'd like to store movies offline that won't disappear from your library, Kaleidescape is a smart alternative to both streaming and DVDs. 
Kaleidescape servers store purchased films that will be yours forever (unless you decide to delete them). You'll find thousands of titles available in 4K definition and Dolby Atmos audio format that aren't compressed, as you'll see on many streaming platforms. And Kaleidescape's lossless audio quality will sound rich and robust, just as filmmakers intended it to be heard.
Plus, Kaleidescape's movie servers store a lot of content—between 400 and 1,2000 films in 4K, depending on the storage space. Kaleidescape offers the perfect combination of Blu-ray quality video and the instant access of streaming. 
What Do I Need to Use Kaleidescape? 
With a Kaleidescape Terra server, you can stream your Kaleidescape library through Strato movie players across several locations. In fact, you can watch up to eight movies at once! 
Think of the Terra server as the computer housing your movie collection. The Strato movie players then wirelessly connect to the server, letting you browse and select titles across many screens. The Terra server offers maximum storage flexibility, and you'll enjoy the ultimate AV quality for the best home theater experience.
Where to Find Kaleidescape in Western NY 
Kaleidescape is a premium solution that you can only purchase through authorized dealers. Sound & Theater is Western New York's destination for Kaleidescape products and home theater installations. 
Contact us here to learn more today!