Business or Pleasure? Have It All with Audio-Video Integration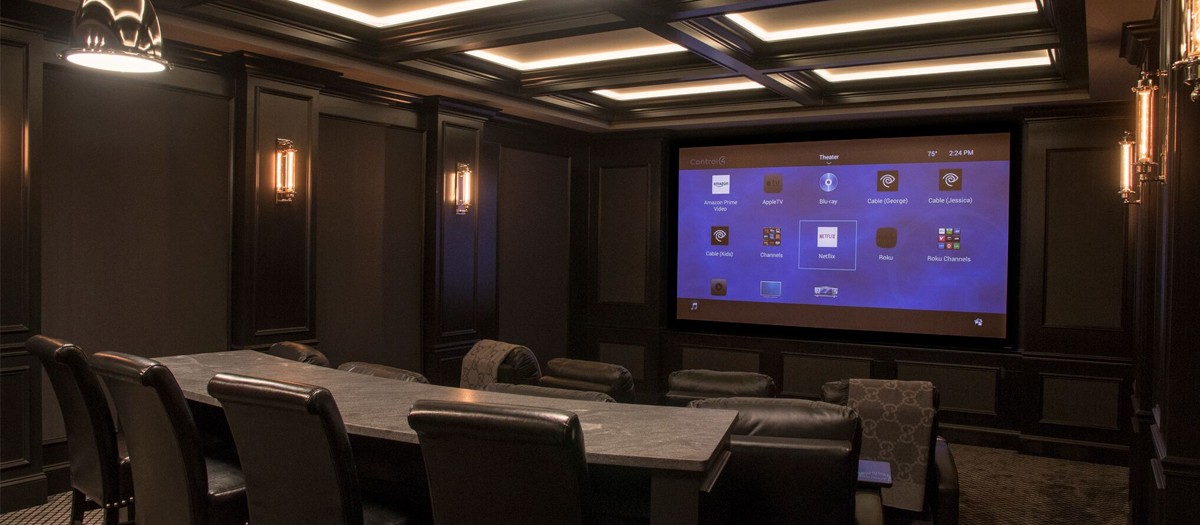 From top-notch video conferences in your private home office to home theaters that bring the magic of cinema to your door, find a solution with audio-video integration!
Since the pandemic started two years ago, New York families began to look for at-home alternatives to most of their everyday activities: ordering food delivery instead of going out, working at the kitchen table, and staying in contact through video meetings. These at-home options have gotten so popular that even as the pandemic is wearing off, the convenience of staying in and getting everything done in the comfort of our pajamas is hard to shake off.
With audio-video integration, you can incorporate high-quality systems to improve your experience, whether you are in the middle of an important meeting or spending some fun time with family and friends. Keep reading to learn how audio-video integration can enhance the comfort, luxury and efficiency of everything you do at home, from Buffalo to Clarence, NY.
SEE ALSO: The Benefits of Integrating Control4 Automation with a Home Theater System
High-Quality Systems That Won't Let You Miss a Thing in Your Next Meeting
Picture yourself at your next big company meeting through Zoom. Everyone is sharing ideas and new perspectives, and you're glad to be part of such a productive meeting. Then, suddenly, your video starts breaking up until it finally freezes for a few minutes. It wasn't too long, but you had already missed important information. Has this already happened to you? Don't let it occur even one more time! 
With Sound & Theater audio-video integration, high-quality video conference solutions, strong network connectivity and custom acoustic treatments will be part of your everyday working from your private office at home. You can also take advantage of lighting solutions to enhance the whole experience!
Enjoy the Thrill of a Movie Night in the Coziness of Your Private Home Theater
Who says you must be at the movie theater to enjoy the wonders of cinema? Bring a unique experience to your loved ones with 4K HD video projection and realistic surround sound that will immerse in the excitement only films can provide. 
For an even better experience, use smart home automation solutions to control lighting and climate. Then, create the perfect movie night mood and only worry about grabbing a snack before enjoying time with your loved ones.
Don't Mind the Weather: Play Like a Pro in a Golf Simulator
Rain or shine will never be a problem when you're ready for an exciting game of golf. With a wide variety of virtual golf courses to choose from and a ball flight tracker, you can feel like you're right at the country club without giving up the privacy and safety of staying home.
This custom-designed simulator includes swing analysis software so that you can keep track of the width of your stance, foot pressure and more. Improve your game without even leaving your house!
At Sound & Theater, we are passionate about helping clients turn their houses into homes full of enjoyable experiences they can share. Are you ready to incorporate the audio-video integration your family will love? Contact us right here to learn more!