Get Ready for Some Sporting Action with a Home Theater Design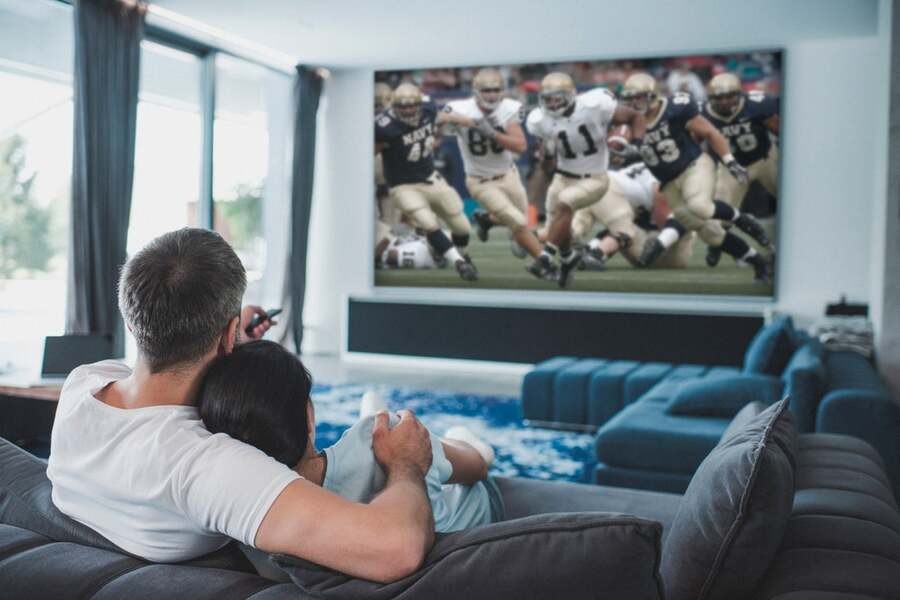 Prepare your home for exciting nights rooting for your favorite teams with all your friends!
There's nothing better to enjoy the fall and winter seasons than bringing all your friends and family together to experience the fun and excitement of sports. From the thrilling matches on the ice of the Buffalo Sabres to the staggering passes of the Buffalo Bills during the NFL playoffs, these next few months will give us a thousand reasons to have an amazing time with our loved ones. 
However, in order to provide the ultimate entertainment experience for your guests, you need to integrate the right technology solutions at home. The experts at Sound & Theater are ready to create a stellar home theater design and completely transform your viewing space. Keep reading this blog to learn how our experts can elevate your home entertainment whether you're in Clarence or elsewhere in the Western New York area.
SEE ALSO: How Sound & Theater Can Help You Build Your Dream Home Cinema
Get the Best Picture with 4K Projectors
A high-quality picture goes a long way in making your content-watching experience much more memorable, especially if you're watching live events. If you want a lifelike image, crisp colors and an overall more dynamic picture, then you need to consider one of our 4K   projectors. 
Sony's VPL-XW7000ES projector is one of the best examples that can provide this kind of viewing experience! With its 3,200 lumens, wide dynamic range technology, and improved light control, you'll enjoy naturally bright and colorful images with stunning contrast, even in rooms with ample ambient lighting.
Immerse Yourself Into the Match with Surround Sound
Feeling the energy and excitement of being in the stadium rooting for your team is possible with the right audio solutions. By implementing a surround sound system in your home theater, you can enjoy a truly immersive entertainment experience. 
One of our favorite audio brands is Sonance, as these solutions provide unique sound quality while effortlessly blending into your interior design. For example, you can integrate the R2 in-wall speaker that will remain invisible while providing you with precise sound and accurate imaging designed to bring out the best in films, TV series, sports events and concerts, thanks to its fine materials and 4th generation coaxial driver and tweeter. 
Then, you can pair these devices with a SR8015 8K receiver from Marantz. This state-of-the-art 11.2 channel receiver will ensure you always enjoy detailed, crisp sound that fully immerses you in the action on your screen.
Bring More Comfort to Your Spaces in an Instant with Smart Control
Having guests over is as fun as it is sometimes challenging. But it doesn't have to be! With a smart home automation system, you can make your spaces more comfortable and inviting in a matter of seconds. 
With Control4, for instance, you can select pre-programmed scenes to enhance any activity at home. For example, you can set the "party scene" for your living room while welcoming guests. Lighting will bathe your space in beautiful colors of your choice and start your favorite playlist. Then, you can set a "sports night scene" in your dedicated home theater area and prepare the room for the action of sports night.
At Sound & Theater, we are passionate about helping you bring more fun and enjoyment to your home. Are you ready to take your entertainment to the next level? Reach out to our team right here or drop a message for us in the chat box below.
We can't wait to hear from you!