2 Awesome Benefits of a Professionally Installed Home Audio/Video Setup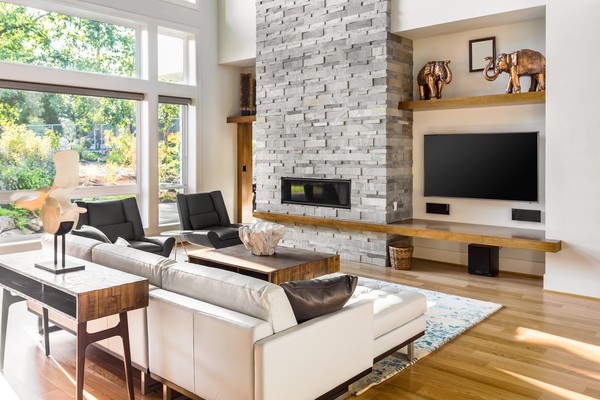 Installing an audio/video setup for your home is an exciting undertaking, yet it may seem like an overwhelming task. You may want to proceed at once and try to do the job yourself, and perhaps you have seen videos on YouTube assuring you that it is a DIY project.
However, we recommend enlisting the help of a professional. You'll get an installation process that's done right the first time, and continued support for any questions about your setup or additions you may want to look into in the future. Working with a professional also ensures that you get the maximum benefits out of your setup.
Our clients in Buffalo, NY and the greater New York area know that at Sound and Theater our team of experts will get your home audio/video setup working at its highest potential.
SEE ALSO: Which Video Display is Best for You?
1. Controls are Simplified
There is nothing worse than having a bunch of different controllers for different devices in your home audio/video setup. A professional setup can eliminate the need for multiple controllers.
With the centralization of audio and video sources in your home, you won't need multiple pieces of equipment in each room because the signals will be distributed from the central location.
You can also control all the aspects of your setup through a single smart device, like your smartphone or tablet. You can stream different audio and video to several at once  so members of your household can watch or listen to their favorite media whenever they choose.
2. Eliminate the Need to Pause
When enjoying your favorite show or listening to your Spotify playlist in one room, the last thing you want to do is pause the entertainment while you move around the house during the day.
With a professionally installed home audio/video distribution setup, you can easily stream your music or show to any room in your home. This ensures that you don't miss any of the action, while at the same time continuing to do chores or move from your home office to the kitchen for lunch.
Your movies and music can follow you as you move about the house without missing a beat. Also, connecting your audio/video setup to an automation system will take things to the next level. The system will prepare to watch a movie in your favorite room by turning on the TV and speakers, closing your shades, and adjusting the lights at a single command or touch of a button.
Let's Talk About How We Can Help You Install a Home Audio/Video Setup Today
 Connect with us today to get help with all your home audio/video needs, whether you live in Buffalo or Orchard Park, New York.