Quick Guide to Wireless Lighting Control from Control4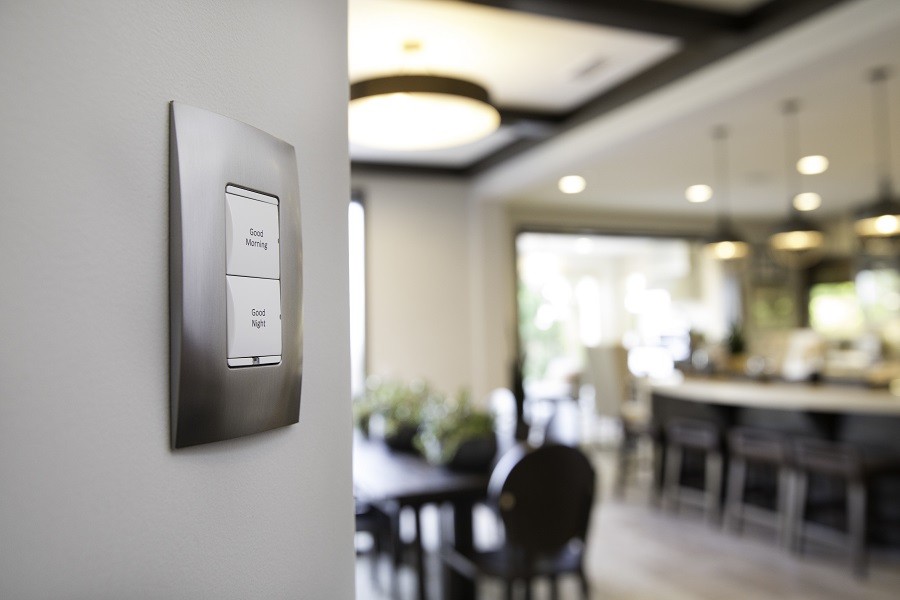 Your Residential Lighting Control Upgrade Made Easy
Smart lighting control is not just a utility. It's an aesthetic used to create ideal experiences for family and guests at your home. With the unparalleled convenience of one-touch controls and integrated scenes, it's no wonder smart lighting control is making its way into new-construction projects at a growing rate.
But what if you're looking to make a smart lighting upgrade in your Orchard Park, NY home that's already built and lived in? Such a task would require tearing into your walls, rewiring all your lighting, and spending loads of cash on an extensive retrofit project, right? Think again!
Control4's wireless residential lighting control solutions make it easy to upgrade your lighting control system without the hassle of gutting your home in the process. Keep reading to learn about Control4's cost-effective wireless lighting control solutions below.
SEE ALSO: 3 Essential Benefits of Home Lighting Control
Wireless Switches
Control4's wireless switches provide on/off control for a variety of load types throughout your home, from incandescent to fluorescents, LEDs, and more. Control your loads from one switch or add multiple switches around your home to control certain areas of your property — one for upstairs, one for downstairs, or one for each room in your house.
Custom engraving is available for all wireless switches to clearly note which lights or lighting areas each switch controls around your property. Even add to your home's interior décor by choosing from a wide selection of styles and colors that perfectly complement any design.
Control4's wireless switches enable you to control any and all lights in your home from anywhere you are with the integrated Control4 mobile app. Whether you're sitting in your bedroom or away on vacation, you'll have complete control in the palm of your hand.
Wireless Dimmers
Replace any ordinary dimmer with sophisticated Control4 wireless dimmers that will not only provide smart control of the lighting inside or outside of your home but can also be programmed to respond automatically to your desired light levels.
Like the switches, Control4's wireless dimmers are compatible with a variety of load types and offer custom engraving options to note which lights or lighting areas each dimmer controls throughout your home spaces. One dimmer panel can be configured with two to seven control buttons, giving you many options for controlling the light levels in multiple areas in and outside your property.
With Control4 wireless dimmers, unlock the power of one-touch control for all the lighting scenes in your home.
Wireless Keypads
Control4 wireless keypads provide a beautiful interface for your Control4 smart home system, combining flexible button configuration with sleek style to complement the design of your home.
With just a touch of a button, activate scenes that allow events to happen simultaneously as you're headed to work or turning in for the night. Control more than just your lights by configuring scenes that also control your music, movies, locks, shades, thermostat, and more.
You no longer need to travel from room to room turning off individual lights and TVs or adjusting your shades. With the Control4 wireless keypad and mobile app integration, you can do it all at once from anywhere you are.
Don't stress about your smart lighting control upgrade. Wireless solutions from Control4 make it easy.
Let us help you get started today by contacting us here or sending us a live chat below to talk to one of our team members now.