Which Window Treatments Are Most Energy Efficient for Your Home?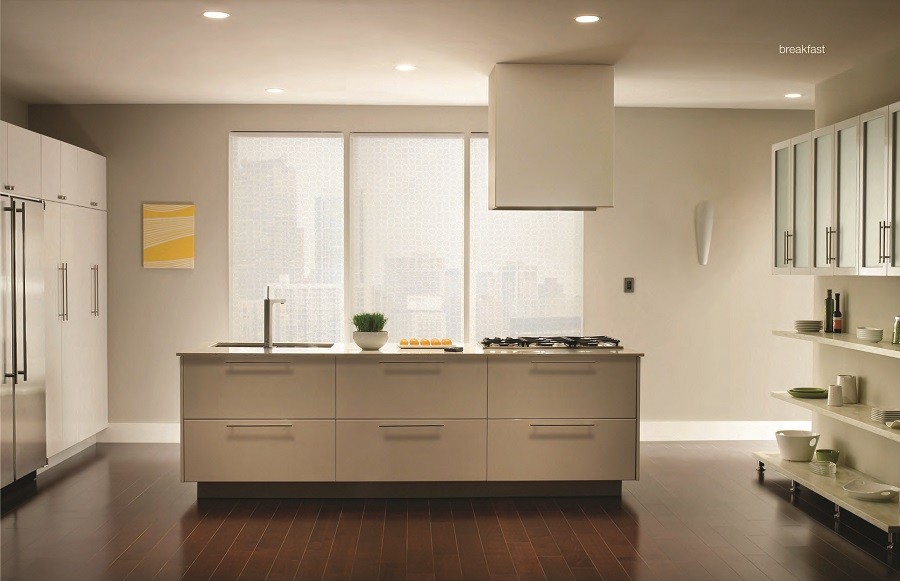 How to Keep a Warmer Home with Drapes, Blinds and Motorized Shades
The windows throughout your home let in beautiful natural light, provide spacious views of the outdoors, and add style to your spaces. However, they also contribute to roughly 30% of your home's heat loss, which is bad news during cold seasons in Buffalo, NY.
With the right window treatments, paired with strategic operation, you can keep a warmer home this winter without wreaking havoc on your heating system. Read on to learn the energy efficiency of three popular window treatment solutions: drapes, blinds, and motorized shades.
SEE ALSO: 3 Advantages of Motorized Shades that Manual Shades Can't Beat
Drapes
The U.S. Department of Energy states that standard draperies can reduce about 10% of heat loss from a warm room, though this number will vary depending on the drape material, color, and the size of your windows. During winter nights, it's best to keep all drapes closed, as well as those that don't receive sunlight during the day.
Drapes should be hung as close to your windows and ceilings as possible and fall onto a windowsill or floor. For improved insulation, seal your drapes at both sides and have them overlap in the center when closed—two draperies hung together create a tighter air space and keep your home spaces warmer.
Blinds
Unfortunately, blinds don't offer much heat control in the winter because of their slat openings. However, that doesn't mean the blinds in your home can't contribute to any energy savings. In fact, blinds are great for managing glare, light, and solar heat gain in the summer.
When closed and lowered on a sun-facing window, highly reflective blinds can significantly reduce heat gain. You can also adjust horizontal slat blinds to block and reflect sunlight onto a light-colored ceiling, which will diffuse the light without much heat or glare and allow you to take advantage of natural daylighting.
Motorized Shades
Versatile motorized shades come in several fabrics and materials that range from sheer to blackout. When strategically operated, motorized shades are the most convenient option for energy-efficient window treatments, with one-tap controls and automated adjustment schedules at your fingertips.
During winter, motorized shades with dark and heavy fabrics are ideal for windows that don't face the sun, while shades with lighter fabrics are great for windows that do. You can also layer heavy roller shades with sheer roller shades to take advantage of warm sunrays during the day while protecting your privacy and then insulate your home at night.
About 75% of adjustable window treatments in homes remain in the same position every day. By taking advantage of scheduled scenes and whole-home control of motorized shades from the convenience of a single device, adjusting your shades throughout the day and night and lowering your dependence on your heating system is effortless.
Learn more about the benefits of motorized window treatments for improved energy efficiency this winter and all year long by getting in touch with our team at Sound & Theater. You can also send us a live chat below to talk to a team member now!