Football Season Isn't Complete Without Outdoor Audio Video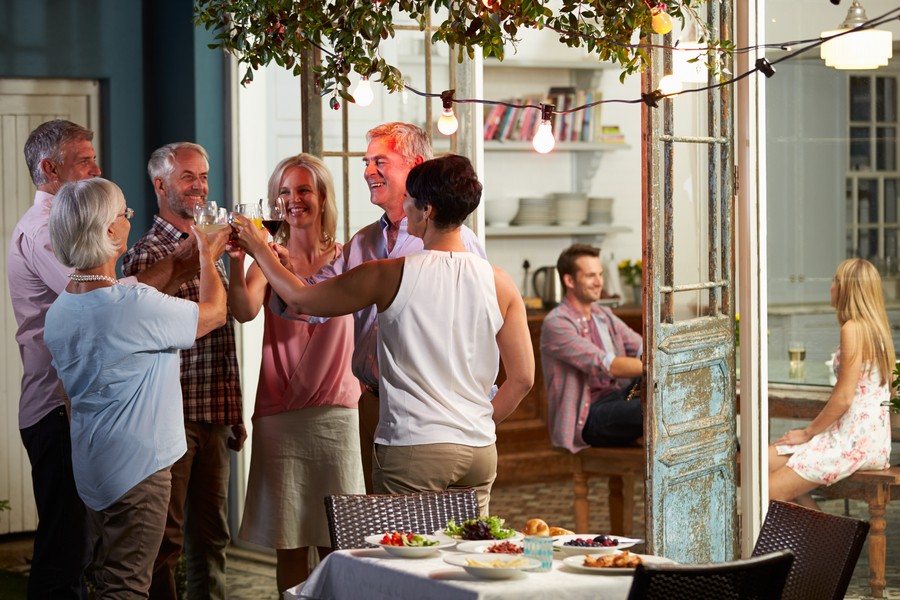 Bring Game Day outside with a high-end entertainment system that puts you right in the action
Summer is coming to an end, and as the cooler weather comes rolling in, it is time to prepare for all the exciting autumn events on your calendar. One thing that many homeowners are looking forward to is football season. If you are hosting game day this year, don't keep everyone cooped up inside. Instead, bring the party outside to enjoy the cooler weather with a robust outdoor entertainment system! Get ready for football season in Orchard Park, NY, and the entire Western NY region with high-performance outdoor audio video equipment.
SEE ALSO: SPREAD THE ENTERTAINMENT OUTSIDE WITH AN OUTDOOR AUDIO-VIDEO SYSTEM
Witness Every Play
SunBriteTV is the leader in outdoor entertainment technology, offering high-end televisions perfect for any outdoor application! Sealed in aluminum casings that protect electronic components from bugs and weather extremes, SunBriteTV comes in full shade, partial sun, and full sun models. Watch a daytime game under the sun and still soak in every detail! 
All outdoor televisions use specialized screens and coatings to ensure superior brightness and reduced glare no matter how brightly the sun is shining. Each model offers 4K resolution and HDR for competitive picture quality, and you can choose from models ranging from 43 inches to 75 inches for full and partial shade TVs, or 32 inches to 65 inches for full sun TVs. Install a full sun television by the pool, a partial sun model on the patio by the grill, and a full shade model on your covered deck. 
When you host a game day party, your guests can leisurely move throughout your backyard without having to worry about missing a play! If it starts to rain, there is no need to panic; your displays are crafted to withstand even the harshest weather conditions. Simply send the game inside with a quick tap on your smartphone and move into your media room.
Hear All The Commentary
Sound is just as important as the picture when it comes to hearing analyses of plays and important announcements from the referee. If you only have a single television, a soundbar from SunBriteTV might be a good fit. They easily mount above or below your TV and are protected by the same aluminum weatherized coating that enhances sound quality. If you have an expansive entertainment space and your family and guests will not stay close to the TV, an outdoor sound system is better. We can easily connect your television for a completely immersive experience. 
Achieving an even and crisp audio experience is more difficult outside than it is indoors. Your speakers must be carefully placed so that certain areas are not too loud. Similar to your outdoor televisions, outdoor speaker systems can also withstand water and harsh weather conditions, allowing you to leave them outside year-round.
Are you ready to host the ultimate game day party this football season? Our team at Sound & Theater is here to install best-in-class custom outdoor entertainment systems perfect for any outdoor space. Contact us here or send us a live chat below to get started today!