4 Must-Have Technologies for a Top-Grade Conference Room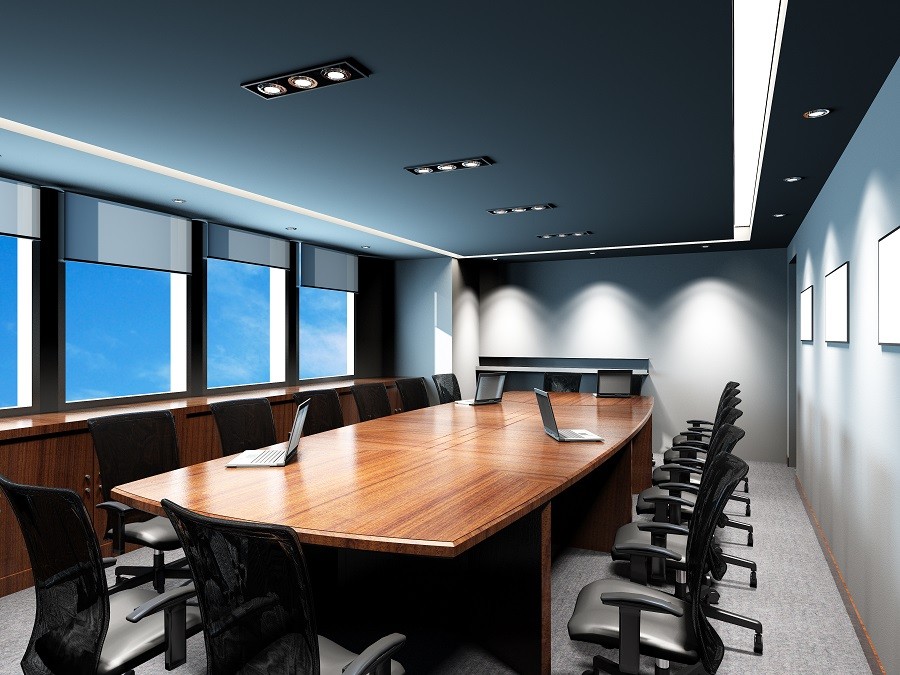 Wow Clients 

and

 Staff with a Conference Room Design 

That's a Step 

A

bove the Rest
As a business manager, you have enough responsibilities to tackle without letting daily operations distract you from the bigger picture.
This year, turn your focus toward the success of internal operations by upgrading your office's conference room design with top-grade technologies that improve operating efficiencies and put your Buffalo, NY business a step above the rest.
Ready to move your company forward? Prepare your conference room for the future with these four must-have technology solutions.
SEE ALSO: Here Are the Energy-Saving Features of Conference Room Automation
Motorized Window Treatments
Few things are more distracting than the glaring sun when trying to give a presentation or meet with clients in your conference room. Motorized window treatments are the perfect solution to keeping your conference room visually comfortable throughout various times of the workday.
What makes them better than manual shades or blinds? Motorized shades grant you the power to control every shade in your conference room from one device, without the hassle of pulling drawstring blinds. Just press a button on a touchscreen panel and watch as shades instantly and quietly rise or lower. For more convenience, configure your motorized shades with daylight sensors that can automatically lower them when direct sunlight is hitting your windows and causing glare inside your conference room.
What's more, by integrating your shades with a smart thermostat, your shades can adjust to appropriately control the amount of solar heat or winter air that gets into your conference room, helping you to save on electricity.
Smart Lighting Control
Many conference room designs underestimate the importance of effective lighting for increased comfort and productivity. Smart lighting control enables you to create the perfect ambiance in your conference room for more constructive meetings.
From one interface, control all the lights in your conference room to brighten and dim as desired, and even program them to turn on and off on a schedule to help save energy.
Tunable lighting that simulates natural light is perfect for boosting productivity in the conference room. Preparing for a day-long meeting? With tunable lighting control, your lights' temperature can gradually change from cooler tones to warmer hues throughout the day to stay in tune with the sun, putting less strain on your staff's eyes and optimizing their energy levels.
Video Conferencing
The rise of telecommunication today is allowing for more flexibility when it comes to meetings and productivity. More employees are working from home or locations other than a standard office, creating a more dispersed workforce.
When staff members work from remote locations, or your clients need to meet but can't drive to your office, an upgraded cloud-based video conferencing system can eliminate time and space barriers so anyone can communicate and collaborate anytime, anywhere.
With an upgraded interactive video conferencing system, with 4K Ultra HD video cameras, microphones and an enterprise network installed in your boardroom, you'll never have to worry about a lull in productivity. Our team can install a custom system that works quickly, reliably, and stays connected so your staff always has access to each other no matter how many are working remotely or are in the office.
Integrated Control System
Tie all of your smart technologies together in one control system to ensure more time management and smoother operations during conference room meetings.
With a control system, you can integrate the controls for your motorized shades, lighting, video conferencing system, and more into one easy-to-use interface to help maximize the power of your conference room design.
Control each technology separately from the same device, or automate them to work together by setting scenes that turn on your lights, close your shades, lower your projection screen, turn on your projector and video conferencing system — all at the press of one button.
Our team at Sound & Theater specializes in state-of-the-art conference room designs. We transform conference rooms with cutting-edge technology from top brands and lead the process from consultation and design to installation and ongoing support.
Our industry professionals are ready to help you upgrade your conference room this year to maximize your meetings and ultimately grow your business.
Just contact us here or send us a live chat below to get started!