3 Exciting Ways to Use Your Outdoor Entertainment System This Fall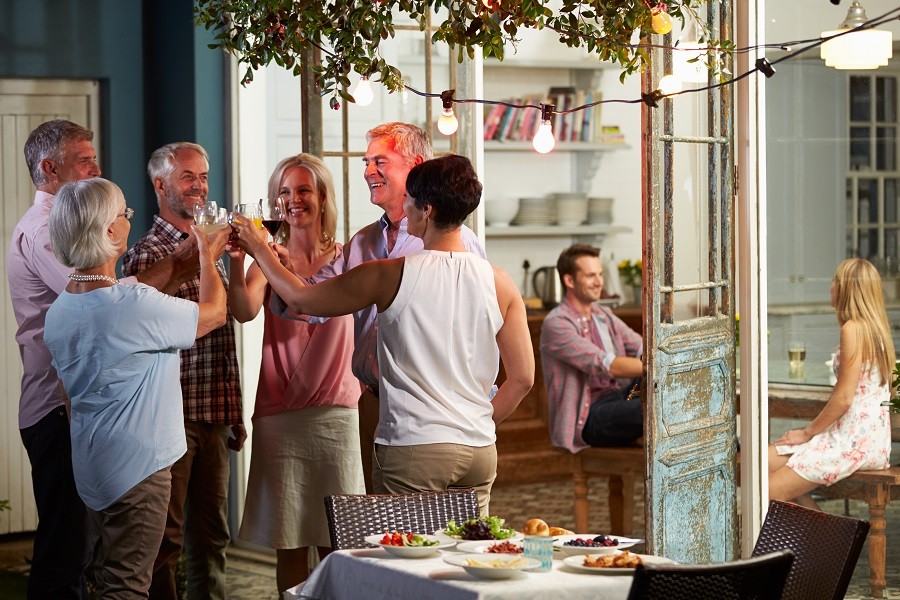 Enjoy Some Festive Fun

 

in Your Backyard

 with These

 

Activities

 
We're in the heart of summer, which means there's no party host more welcoming than your backyard. In fact, you've probably already enjoyed many poolside parties, outdoor movie nights, and alfresco dining with happy revelers this season.
But in just a short month, summer will be near its end as we prepare for the cooler autumn season in the Clarence, NY area. So, what are some ways you can continue using your outdoor entertainment system after the summer is over? Read on to explore our list of three top activities that are bound to boost the fun this fall.
SEE ALSO: Which TV Is Best for Your Outdoor Entertainment System?
Football Tailgates
Fire up the grill and your outdoor TV for football season! Starting in August, football season is the perfect time to host the ultimate tailgating parties with food, drinks, and a rocking outdoor entertainment system.
With all-weather, anti-glare outdoor LED-LCD TV displays from SunBriteTV that accommodate any exterior environment, you and your loved ones can root for the Bills on your patio no matter the time of the game. Whether the sun is shining or the sky is overcast—or it's morning or evening—your outdoor TV will display ultra-bright, high-contrast picture so you can see the game perfectly from any area of your backyard.
Backyard Bonfires
Take advantage of the cooler weather by enjoying a backyard bonfire with friends and family. A safely constructed bonfire is the perfect complement to any evening cookout, delicious s'mores, or even just some drinks with those you love most.
Pair a fun night of sitting around the fire with your favorite music from landscape speakers that perfectly distribute your tunes throughout the backyard for clear, high-fidelity listening. Top industry brands like Rockustics are weatherproof, fade resistant, and blend right into your landscape for sightless audio. Simply select your playlist of choice from your preferred smart device and create a cozy soundscape while you warm up by the fire.
Starlit Movie Nights
Elevate your movie nights by bringing them outdoors and under the stars! A backyard movie gathering is great during any season, but nothing beats the feeling of a crisp fall breeze while you bundle up in front of your favorite film.
Experience vivid colors and solid contrast even before the sun sets with solutions like the 4,200-lumen Epson Home Cinema 1450, which is perfect for outdoor use from dusk to after dark. Don't want a projector-screen setup in your backyard? No problem! SunBriteTV models span up to 75 inches, which makes for a perfectly sized screen for intimate movie nights this fall and all year long.
Don't move the fun back indoors once the summer ends. Prepare for a festive fall by upgrading your outdoor entertainment system with the latest audiovisual technologies from SunBriteTV, Rockustics, Epson, and more! Our team can help every step of the way. Get started by filling out our online contact form or by sending us a live chat below now. We look forward to hearing from you!