The Benefits Of 1Beyond Conference Room Automation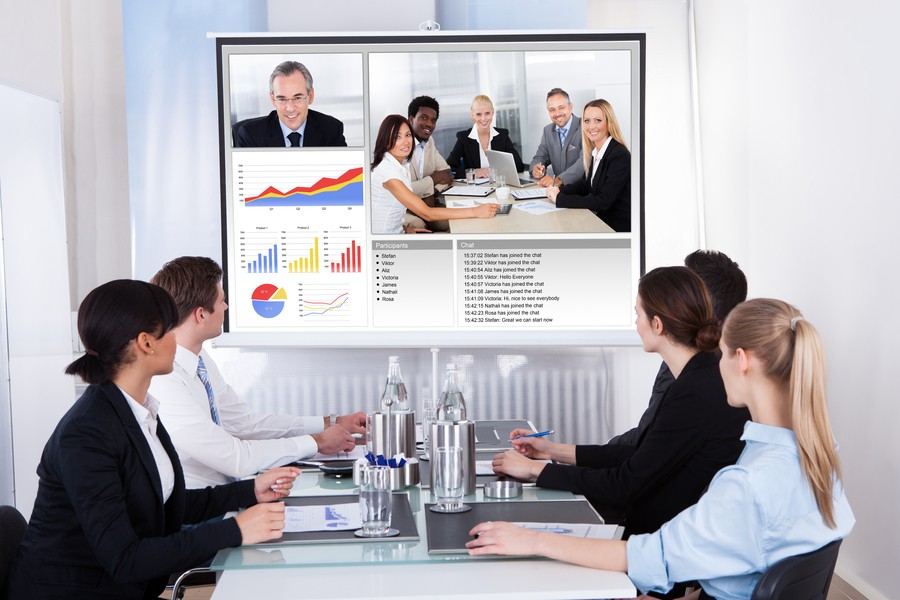 Simplify control of your commercial audio video technology with these intuitive solutions
1Beyond products automate your conference room technology to add functionality to any room. For example, when hosting a meeting, conference call, or other important events, the professional-grade cameras and audio will automatically switch from person to person as they speak without needing camera operators or technical directors. Likewise, video conferencing and presentations are made easy with a system that automatically adjusts to your needs! Keep reading to learn more about 1Beyond conference room automation solutions and how they will improve the function of your business in Orchard Park, Buffalo, NY, and beyond!
SEE ALSO: HERE'S WHAT YOU CAN FEATURE IN A COMMERCIAL AUDIO VISUAL INSTALLATION
1Beyond Systems
1Beyond is a leader in the automated camera and video system industry, offering multi-camera media processing solutions for teleconferencing, recording, streaming, and more.
The Automate Select is a multi-camera processing system that allows for one-button selection, automated camera control and different layouts for different scenarios. Using scenario selection, camera switching, aiming, and shot arrangement are automatically adjusted without the need for camera operators, AV switchers, or Matrix Switchers. The Automate Select Pro is an upgraded version of this solution.
The Automate VX turns any room into a multi-camera studio using an automatic and hands-free system that switches cameras using voice activation. Everything is done automatically based on the active speaker, and there is also the built-in ability to record and stream. The Automate VX Pro is the upgraded version of this solution.
A Closer Look At The Technology
Each of the four 1Beyond Automate solutions includes a powerful multimedia processing system, accessories, and robust PTZ cameras. Camera motion and switching are automated by voice or selectable scenarios allowing for multi-window compositing and tilting for various uses. The Automate Select and Automate Select Pro product line comes with selectable and customizable layouts that automate control for different presentation scenarios. The Automate VX and Automate VX Pro products use microphones to identify the active speaker and provide voice-activated switching of the camera views. Up to 7 cameras can be positioned throughout the space. These solutions can be designed for a variety of different room sizes and layouts. Save room presets for areas that can be temporarily divided or have different furniture layouts depending on how the space is used.
The AutoTracker camera is an innovative PTZ camera that automatically follows a person based on facial and motion detection, making it a perfect fit for lectures and conferences without the need for personnel to man the camera. The AutoFramer PTZ IP camera automatically adjusts to frame all of the people in the room, eliminating empty space and making it a good fit for small and medium sized conference rooms.
One notable feature of the Automate solutions is the powerful multimedia processor that combines multiple broadcast-quality content sources onto one screen and can even superimpose titles and graphics. In addition, this user interface can be designed for any layout, allowing for greater creativity beyond just a grid of screens or speaker views. It also has a built-in encoder and recorder to allow multiple live streams, ISO recordings, and program recordings.
Sound & Theater is a trusted vendor of 1Beyond products in the greater Buffalo area. If you are ready to upgrade your commercial spaces, we are here to help! So call us today, fill out an online form, or start a live chat on our website to get in touch with our expert team.
We look forward to hearing from you soon!