2 Benefits of Using a Control4 Whole Home Automation System this Holiday Season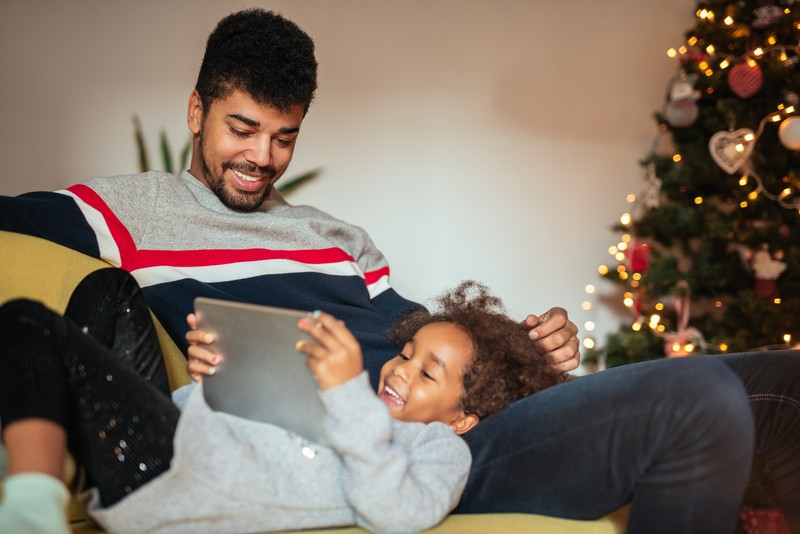 When the holidays roll around, how fierce is the competition in your neighborhood to have the best festive light display? Do you typically spend hours upon hours putting together intricate light displays that all the neighbors will envy?
This year, why not let smart technology give you a leg up on the competition? Smart lighting control with Control4 allows you to create and control precise lighting design and automated functions. Along with automated lighting, there are many ways that a Control4 whole home automation system can spruce up your home for the holiday season, whether you live in Buffalo, NY, or elsewhere in Western New York.
Keep reading to learn how to use home automation this season!
SEE ALSO: 3 Ways Control4 Helps You Prepare For the Holidays
1.  Enjoy Customized Lighting both Indoors and Outdoors
Impress your family and friends this year with color-changing LED lights that you can control with the tap of a button on your smartphone or tablet. With Control4, you can build a customized scene that synchronizes your indoor lights with your favorite holiday playlist. Outside, automate your festive lighting to turn on as the sun sets and turn off at a preset time so that you don't have to worry about it when you're going to bed.
2.  Smart Technology Can Help your Holiday Season Run Smoothly
If you have family, friends, and neighbors gathering at your home this holiday season, use whole-home automation by Control4 to spend less time playing host and more time catching up with your loved ones.
From your smartphone or in-wall touchscreen, send a kid-friendly holiday playlist to the kitchen, where all the little ones are helping bake cookies. At the same time, send a smooth jazz holiday playlist to the living room, where other guests are talking around the fire. You can also use a smart device like your phone to adjust the thermostat to a warm, cozy level as the temperature drops in the evening. For a final magical touch, automate your Christmas tree lights or another festive indoor lighting to turn on right as the sunsets.
Use Control4 home automation to heighten your security at your home if you are away for a period. With the Mockupancy security setting, Control4 will run a simulation to make it seem as if people are at home, deterring possible holiday burglars.
Let's Talk About How We Can Get You Going with a Whole Home Automation System by Control4
Connect with us today so we can help you with all your whole home automation needs, whether you live in Buffalo or Williamsville, NY.