How Can Smart Lighting Enhance Your Home in the Winter?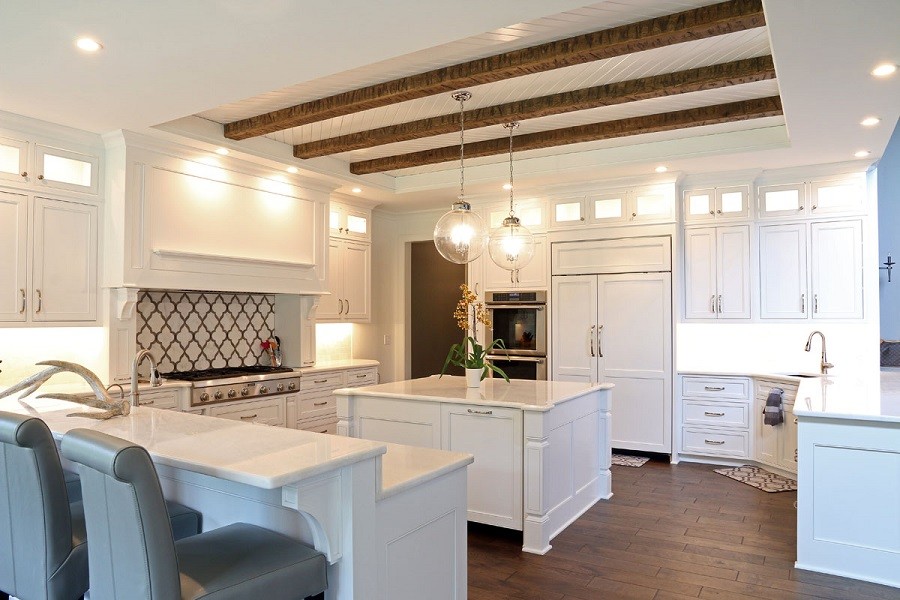 Explore the 

Wintertime 

Benefits of Custom Lighting Control

 



Winter in Williamsville, New York is well underway, and we at Sound & Theater regrettably know the cold temperatures and snowy weather won't be going away anytime soon.
That means long and dreary nights are ahead, with warmer days still weeks away.
While you might be tempted to wait for your next home improvement project, the winter actually can be the perfect time for one specific smart home upgrade.
By adding a smart lighting system to your home, you truly can enhance your property during the winter months.
How? Keep reading to find out.
SEE ALSO: 3 Essential Benefits of Home Lighting Control
Keep Your Property Safe
Whether you stay at home during the winter or you plan on escaping to warmer climates, custom lighting can keep you and your family safe no matter the circumstance.
For example, consider adding control and automation capabilities to your home's pathway lighting system.
As you open the front door during dark times of the day, pathway lights automatically can turn on and guide you to your vehicle and down your driveway.
That way, you and your family easily can watch for any potential hazard – like ice patches or snow drifts.
After a set amount of time, your pathways lights automatically can turn off. Likewise, they automatically can turn on once a car enters your driveway.
Even if you're heading out of town during the winter, smart lighting automation can keep your property safe.
For example, lights randomly can turn on and off to simulate occupancy while you're out of town. Or, if your security system detects an intrusion, your entire home's lights automatically can flash so that neighbors instantly are made aware of the situation.
Save on Energy Consumption
If you want a true smart lighting system, control and automation are only part of the equation.
For a complete smart solution, you should include lights that perform far more effectively than typical bulbs.
By using LED lighting, for example, not only will your bulbs last five times longer than comparable lights (a single LED bulb can last up to 50,000 hours), but it also will use considerably less energy to operate.
By linking your LED lighting system with integrated smart automation control, you can even save further on your energy consumption – no matter the time of year.
For example, you can program your system so that lights automatically turn off during the day while your home is unoccupied. You even can make turning off every light as easy as pressing one button.
This not only can help you avoid unnecessary energy spending in the winter but also excess consumption in the summer. 
Enhance Your Property's Aesthetics
With smart lighting control, you can improve your residence's appeal – both inside and outside.
During those long winter nights, for example, you can customize your lighting levels so that your home's interior stays bright while you and your family relax in the evening.
Even outside, you can incorporate custom landscape lighting so that the best features on your home's exterior are illuminated during the evening hours.
While your neighbors' homes might stay dark during the winter nights, your property can shine and benefit from impressive curb appeal – and from a gorgeous glow as your custom outdoor lighting reflects off the snow.
If you want to learn more about smart lighting systems and how your Williamsville, NY property can benefit from one, we encourage you to reach out to us.
To get in touch, you can either call us at (716) 632-2790, chat live with a member of our team by clicking on the button at the bottom-right corner of your page or fill out a short form on the page linked below. We look forward to assisting you!